URBAN Guitar by Yamaha with Lessons by Keith Urban
URBAN GUITAR BY YAMAHA
THE ULTIMATE GUITAR-AND-LESSONSEXPERIENCE
Learn on your own time
Interactive guitar
lessons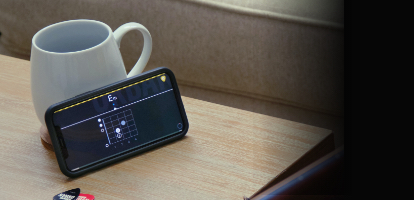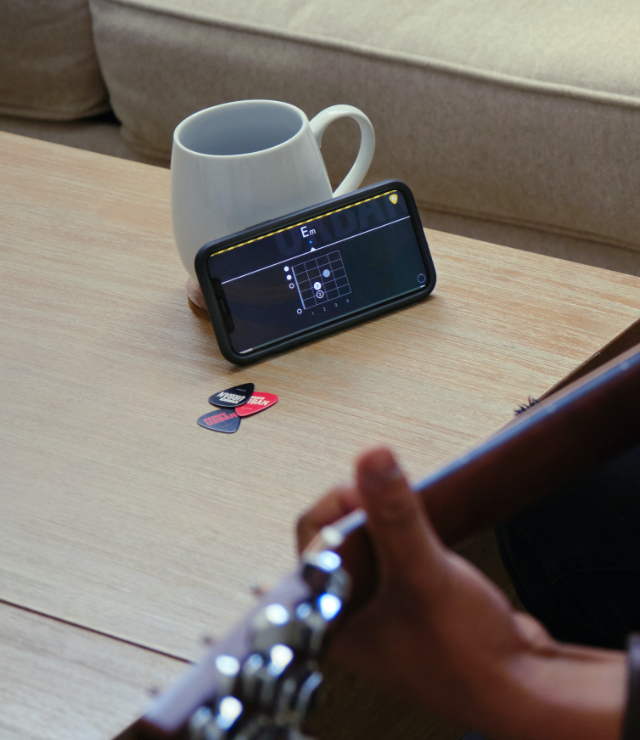 Learn guitar with
Keith Urban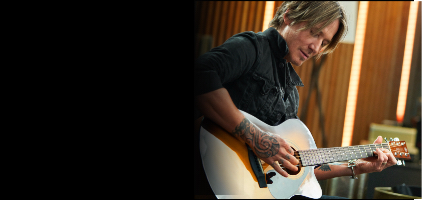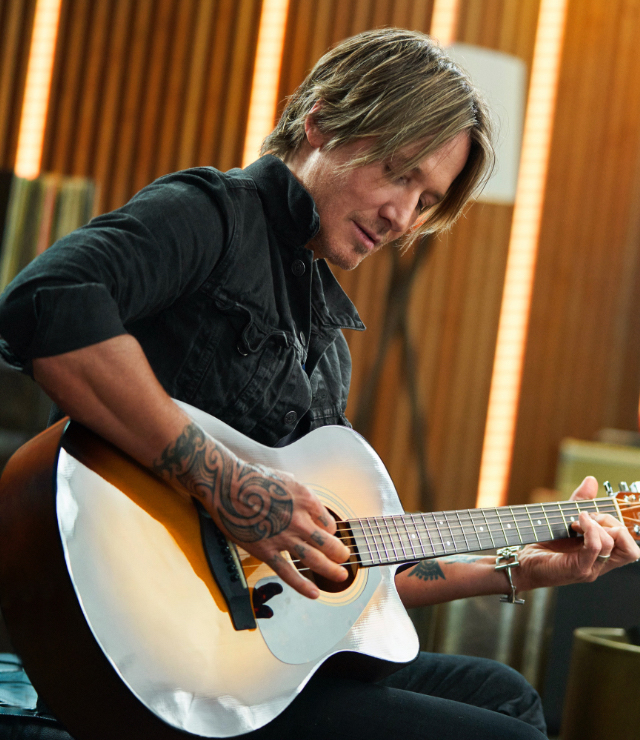 Acoustic Guitar
Designed with theBeginner In Mind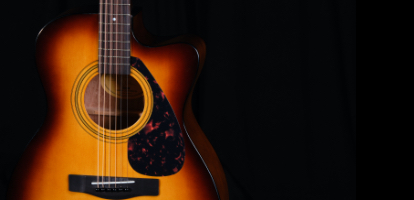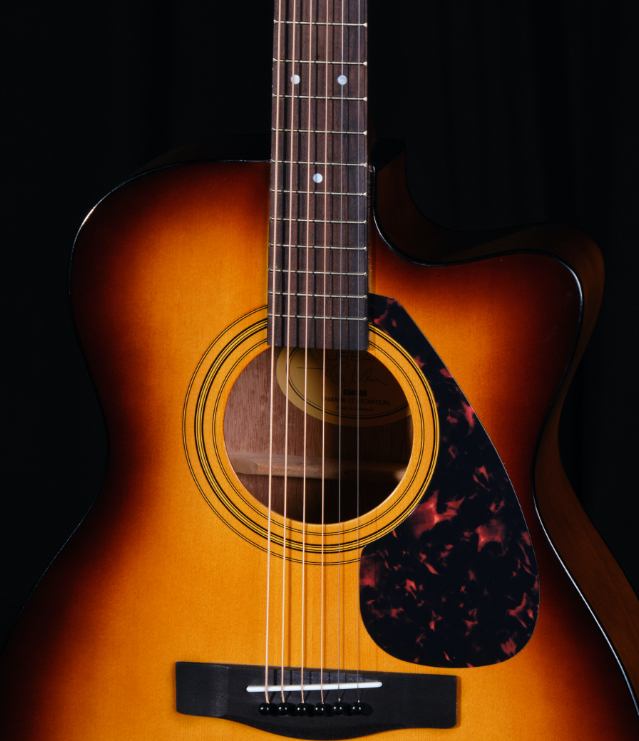 PLAYS THE SONGS YOU LOVE IN THE
URBAN GUITAR LESSON APP
INCLUDED WITH ALL URBAN GUITARS
This robust guitar lesson app contains everything you need to start your musical journey: from tuning your guitar, to forming chords, to learning how to play songs you love!
DOWNLOAD THE GUITAR LESSON APP
Just go to Google Play or the Apple App Store and download URBAN Guitar.
NEED HELP DOWNLOADING?
USE YOUR GUITAR'S SERIAL NUMBER TO REGISTER
When you open the app, enter your serial number when prompted, and you're ready to go!
START YOUR PERSONAL LESSONS
You'll find lessons curated by Keith. In no time at all, you'll be playing and having fun!
URBAN GUITAR
Lesson App
LEARNING GUITAR HAS NEVER BEEN MORE FUN.
Combining cutting-edge technology with Keith's awesome approach to learning, the URBAN Guitar lesson app makes learning how to play a breeze. You'll grasp the basics while learning to play classic songs, modern hits, as well as Keith's hits!
---
Urban App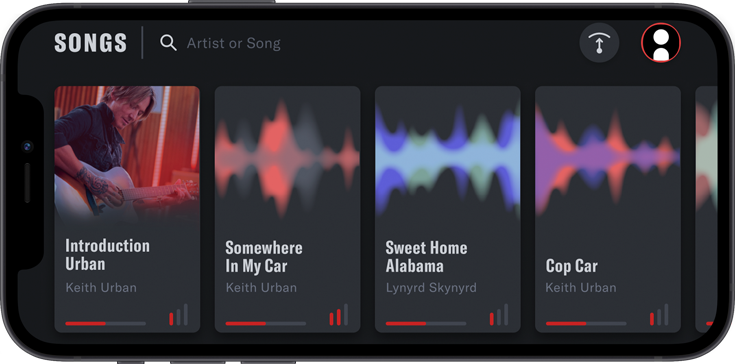 IN-APP FEATURES
GET READY TO PLAY
Chord Trainer
A dynamic feature that actively listens as you form and switch between chords - and gently corrects any mistakes you might make.
RHYTHM Trainer
You'll learn how to strum in time with the beat of the song. And since the app listens as you play, it will automatically adjust the pace whenever needed.
Progress Tracker
You'll be amazed at how quickly you learn. And the Progress Tracker makes all that learning fun!
In-app Tuner
No need to purchase an external tuner! The URBAN Guitar lesson app has one included that's easy to use.
PRACTICE SONGS YOU LOVE
MADE FAMOUS BY THESE ARTISTS
BEN E KING

Stand by Me

Bill Withers

Ain't No Sunshine

Bob Seger

Old Time Rock 'n' Roll

Creedence Clearwater Revival

BAD MOON RISING

Lynyrd Skynyrd

Sweet Home Alabama

JOHN LEGEND

ALL OF ME

TAYLOR SWIFT

Lover

Shawn Mendes

If I Can't Have You

Lil Nas X

Old Town Road

Keith Urban

Cop Car

KEITH URBAN

Long Hot Summer

KEITH URBAN

Somewhere in My Car

KEITH URBAN

Somebody Like You

KEITH URBAN

One Too Many
ALL YOU NEED FOR THE JOURNEY AHEAD

FINELY CRAFTED ACOUSTIC GUITAR

With tobacco brown sunburst finish and concert cutaway body.

GUITAR LESSON APP

Keith Urban teaches you everything you need to know to get started.

ESSENTIAL ACCESSORIES

Including guitar strap and picks.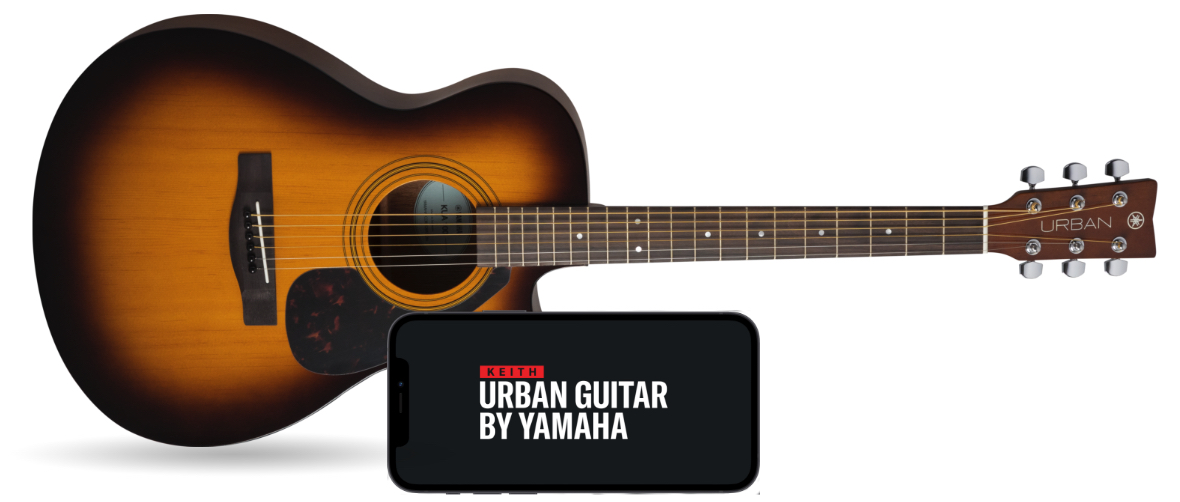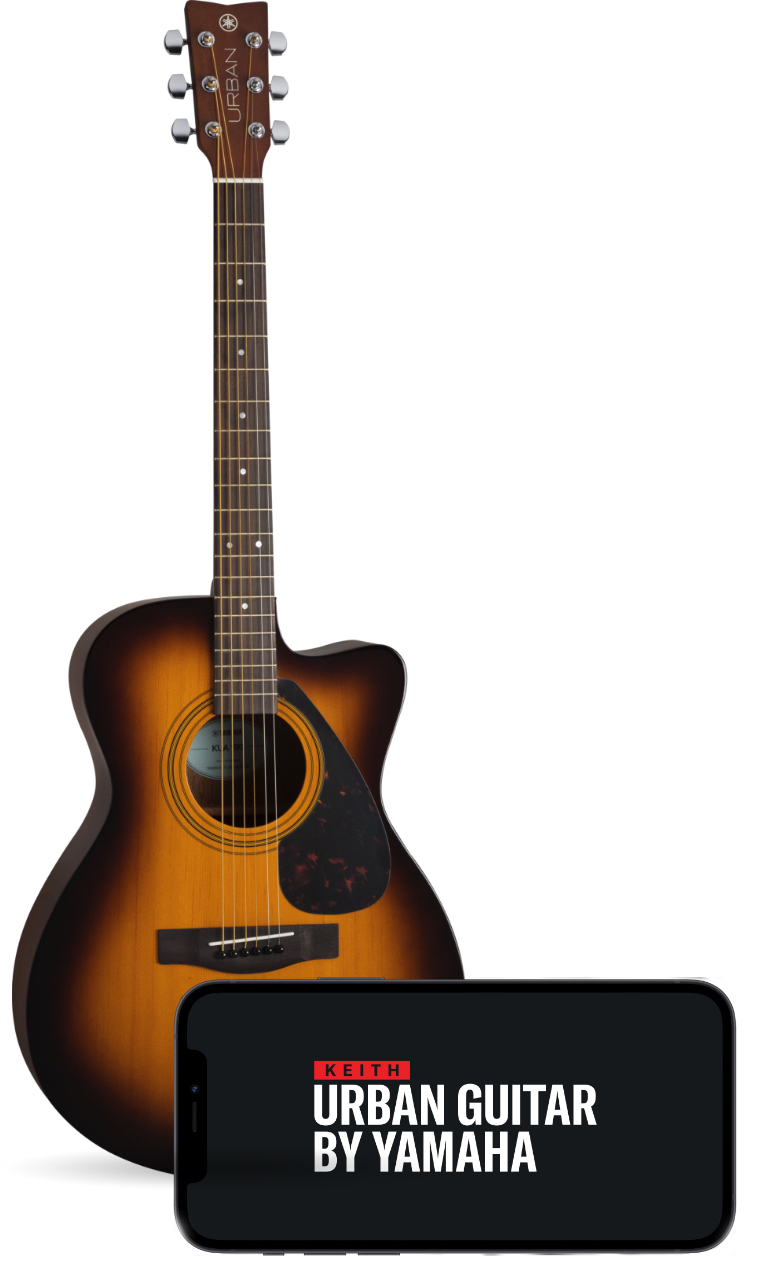 "ALL OF THESE THINGS I STRUGGLED WITH ON MY FIRST GUITAR, THIS GUITAR TAKES THOSE INTO ACCOUNT."
- Keith Urban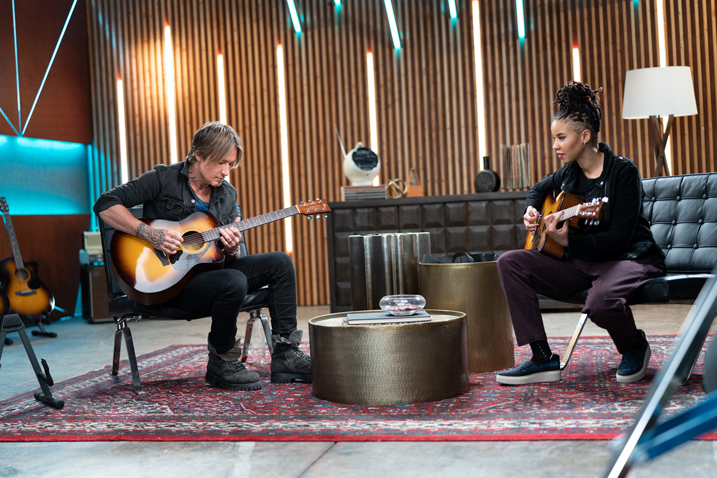 Both Keith Urban and Yamaha share a passion for empowering people to play music. Working together, we focused on minimizing the pain points beginning guitarists face and maximizing the sheer joy of playing. The results are in the URBAN Guitar by Yamaha.
You'll find unparalleled attention to detail:
- Concert cutaway body that's comfortable to play
- Slim neck so you can form chords effortlessly
- Low string tension that makes playing easier
- Matte neck finish that allows for faster hand movement
When you're ready to take lessons, just open the included guitar lesson app. Keith is your guide, giving easy-to-understand instructions while encouraging you every step of the way.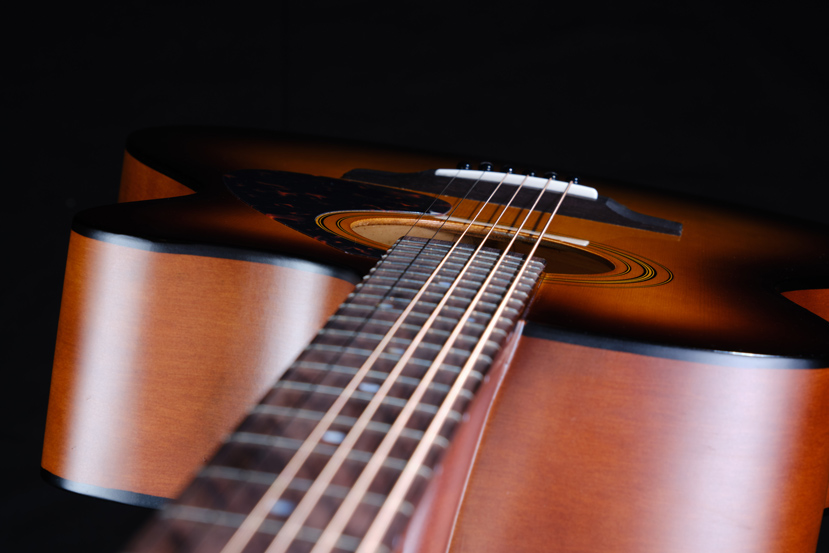 The ideal beginner guitar
The URBAN Guitar by Yamaha comes loaded with features that make it perfect for new and aspiring guitarists ‐ even those that have never picked up a guitar before.
CONCERT CUTAWAY BODY
Comfortable to play, this attractive cutaway design allows you to play high notes that are usually a challenge to reach in standard acoustic guitars.
LOWER STRING TENSION
Playing's no fun when your fingers hurt. That's why we lowered the string tension, bringing the strings closer to the fretboard. When you press on the strings, you'll be able to form chords easier – and play for longer. Additionally, the strings were specially selected for their playability - without compromising the guitar's warm, rich tone.
MATTE FINISH NECK
The finish of the neck can sometimes cause your hand to stick. With a non-glossy matte finish, you'll find your hand moves easier along the neck - and won't get stuck as often.